During a group guide at Bohus Fortress, you can read exciting stories about power struggles, intrigues, feuds and life stories that have taken place between nations and families.
Kings and Queens, knights and nobles, prisoners, witches, soldiers and maids have lived and passed the mighty Bohus.
"The land at the mouth of the Göta River – the old Nordic borderland – is one of the valleys of dead cities and fortresses. Of all the cities and fortresses that were built here before Gustav Adolf's Gothenburg, today only Bohus Castle gives a reminder of times gone by. mighty greatness, the ruins of Bohus – a Norwegian, Danish and Swedish fortress – rise over the mouth of the Göta River. "C Weibull
We offer guidance for groups for you who want to be inspired by and learn about an important and exciting part of the Nordic history.
Guided tours are carried out in collaboration with nationally certified guides from the interest association Bohusläns Guider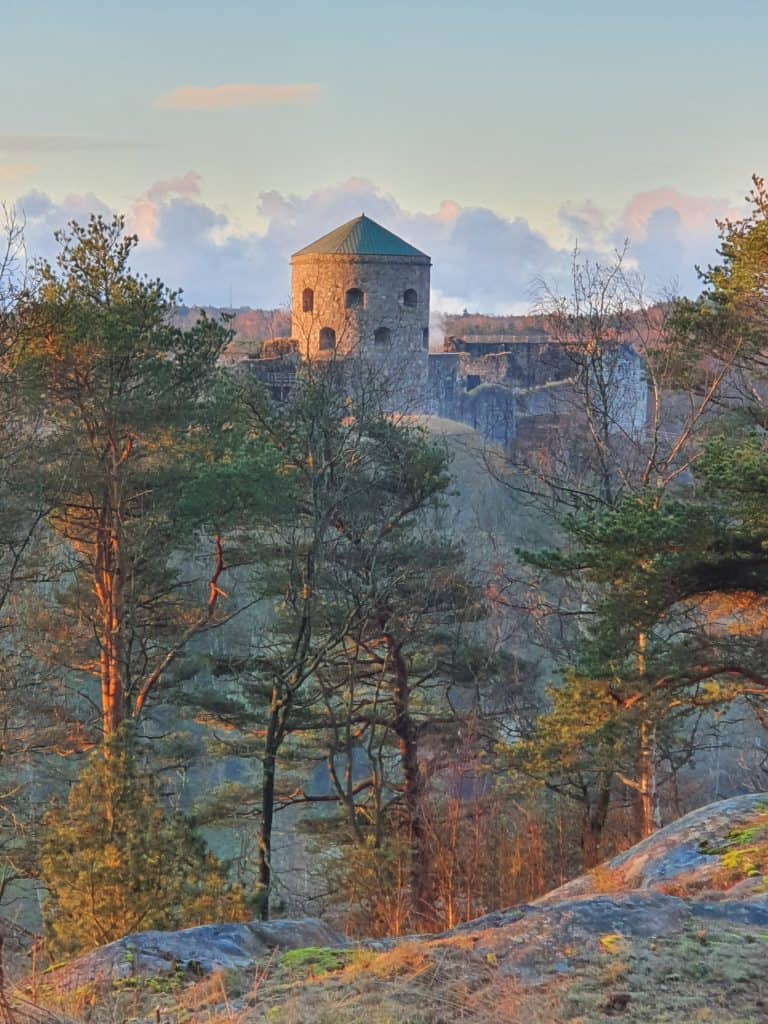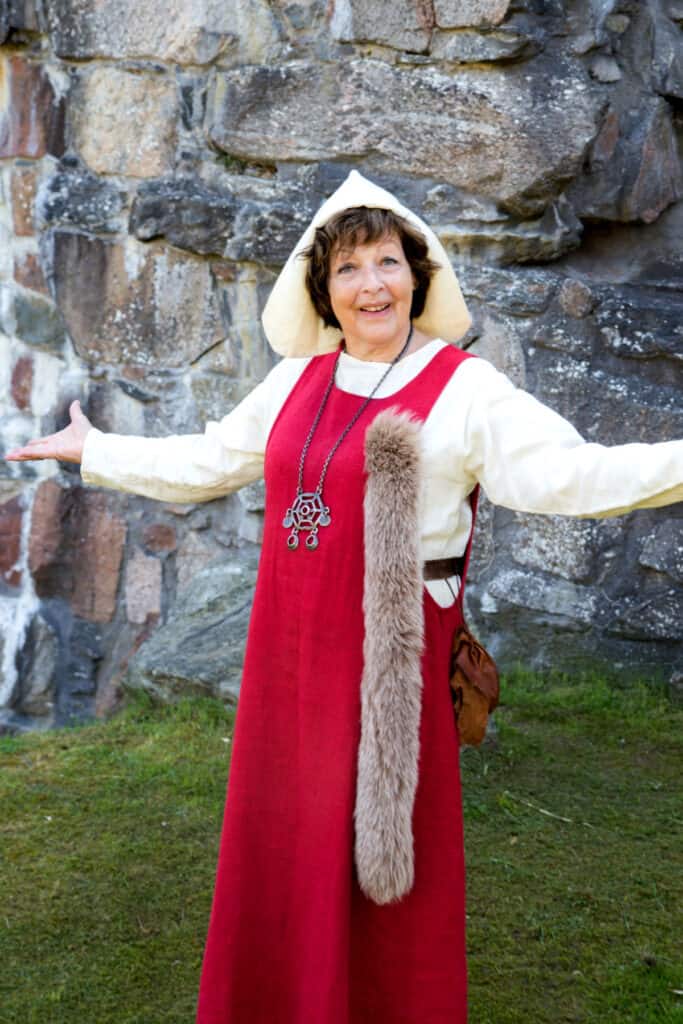 Our guide wears contemporary clothes for the Middle Ages and meets you at the well in the courtyard and takes you on a journey back in history for an hour. During the guide you will learn more about:
Why Bohus Fortress was the most important place in the Nordic countries
What greats have stayed here
How the prisoners were kept
Award
Every day: SEK 2,500 in basic price. In addition, there is an ordinary entrance fee per person: SEK 100 / adult, SEK 50 / child (5-17 years). Children 0-4 years free.
Good to know
The guides can be offered in Swedish, English, Norwegian, German and Spanish. Language supplement of SEK 250 will be added in languages ​​other than Swedish and English.
It is possible to book a guided tour even when Bohus Fortress is closed. We open up for your company for SEK 1,000 extra in opening costs.
A guide takes a maximum of 30 people. If you are more than that, you need two (or more) guides. A cost of SEK 2,500 will be added for each additional guide.
Any changes to the booking (eg changed number of visitors) must be made no later than seven days before the booked guided tour.
Keep in mind that the fortress is a ruin that is mostly in the open air and that the ground is both rocky and uneven (see Accessibility)
More about booking conditions
Make a booking request via the form, email or phone.