Wedding at Bohus Fortress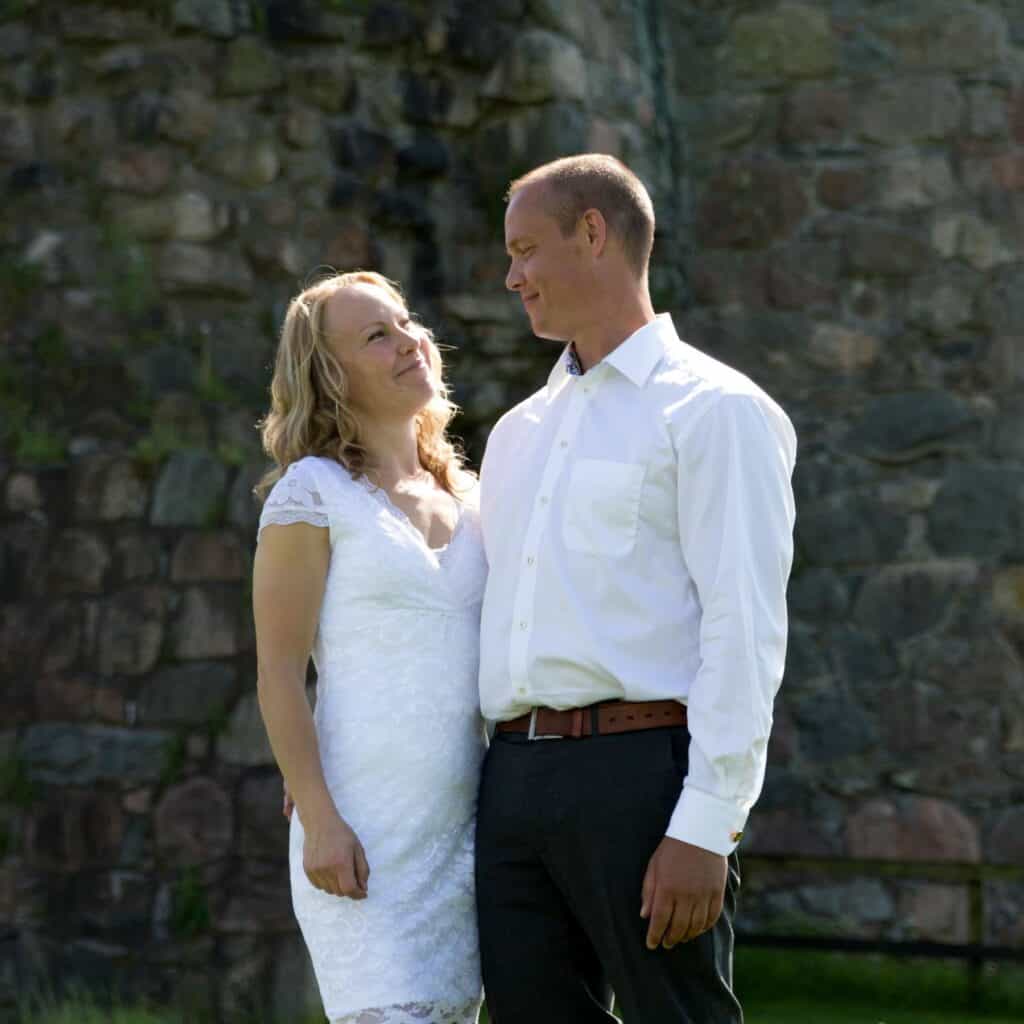 A hot summer day, with a view of the waterways around the fortress, brings both peace and a magnificent feeling. Inside the fortress there are different environments and places where you can set up a reception for your guests or stage fun activities.
Feel free to bring your photographer here. The fortress's beautiful environment as a background for your wedding photos will definitely be something unique to capture!
Prices and booking conditions for weddings
We'll help with premises, framing and practicalities surrounding the wedding. The cost includes a personal tour of the fortress where you can decide your desired wedding venue, candles and a table decoration with white flowers. You rent the place for a maximum of one hour.
You book your wedding organiser yourself. In the case of civil marriage the county's municipality currently charges an administrative fee of SEK 500 (2021). This is invoiced separately by the municipality. Remember to apply for an application for a marriage licence (hindersprövning) on the Swedish Tax Agency's website.
Premises Fee 3500 SEK
Entrance Fee 100 SEK per adult and SEK 50 per child (5-17 years) will be added (except for the bride and groom themselves, the bride and groom's possible children and two witnesses).
Wedding Party. You also have the opportunity to book the Russian Vault for your wedding party. The cost for this is SEK 3,000 for the whole day, in addition to the cost of the wedding. Cleaning can be ordered for SEK 1,000 extra if you'd rather not arrange it yourself.
Any extra work is charged at SEK 800 / hour.
Rolls Royce (see picture) can also be booked for the wedding for a price of:
– SEK 3,000 within Kungälv municipality
– SEK 5,000 outside Kungälv municipality, or by agreement
Bohus Elfsborgh's Caroliner can be rented for the price listed below. (prices in brackets indicate pricing for each item when booking several options on the list). Estimated time is about 1 hour.
– Double post 2 men SEK 2,000 (SEK 1,000). – A cannon with a crew SEK 4,000 (SEK 3,000).
– 4 man infantry with officer SEK 4,000 (SEK 3,000).
– A rote 6-10 man infantry with officer 6000 kr.
– A rote 6-10 man infantry with officer and cannon SEK 9,000.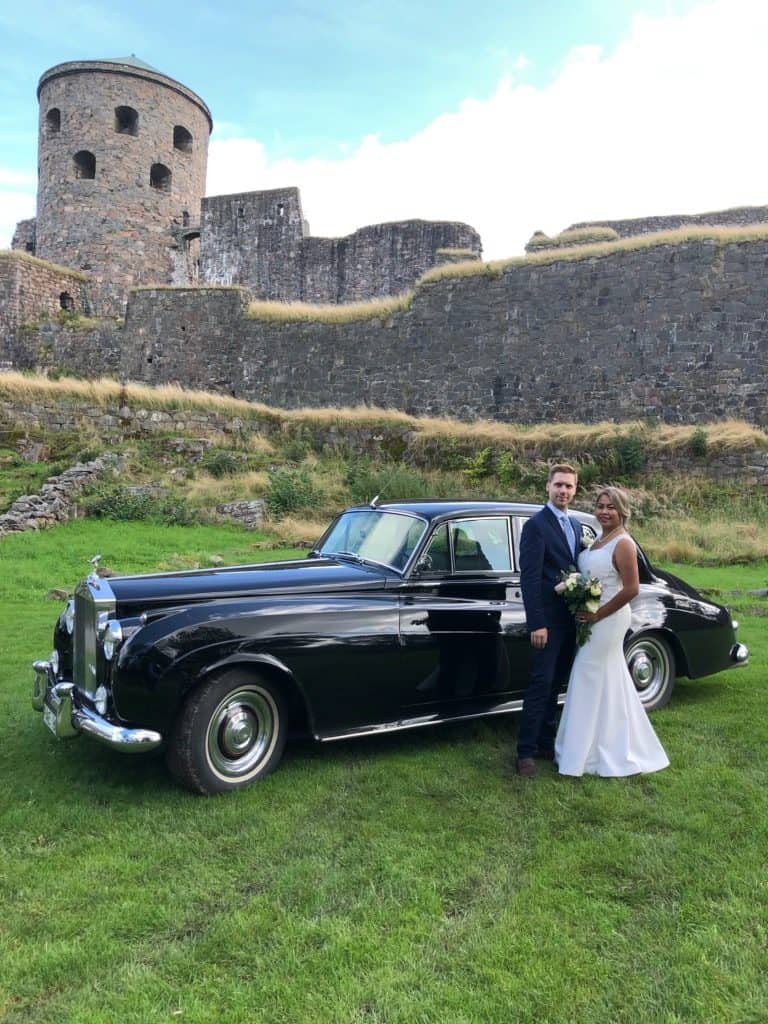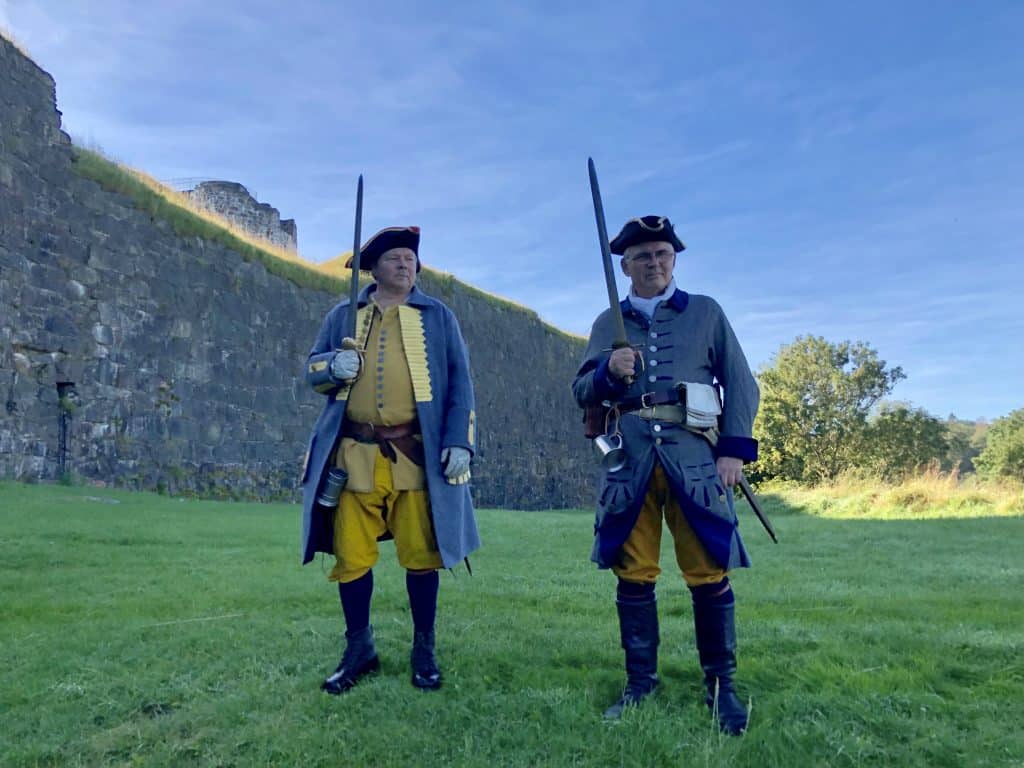 Places for a wedding at Bohus Fortress
In these places you can say "I do" to each other:
Tower "Fars Hatt". Under a roof, we offer the newly restored tower Fars Hatt with an 18 meter ceiling height and space for about 60 guests. The acoustics inside the tower are fantastic for singing and live music. The whole room exudes a devout atmosphere.
The Russian Vault has a rustic broken stone roof and is partially indoors and partially outdoors. Here you can fit up to 90 guests.
Activities for guests can be, for example, archery or a guided tour. Costs our added for guiding.
Make a booking request via the form, email or by telephone.
NOTE! Don't forget to tell your female guests to leave high-heeled shoes at home!