Opening Hours & Fees 2022
For some events, the opening hours may differ from what is stated on this page. See information about each specific event to see which opening hours apply then.
9 april – 15 maj
Every day kl. 11 – 16
16 maj – 26 juni
Every day kl. 10 – 17
27 juni – 21 aug
Every day kl. 10 – 18
22 aug – 18 sep
Every day kl. 10 – 17
19 sep – 21 oct*
Saturday and sunday kl. 11 – 16
*Not valid 1-2 October as we are closed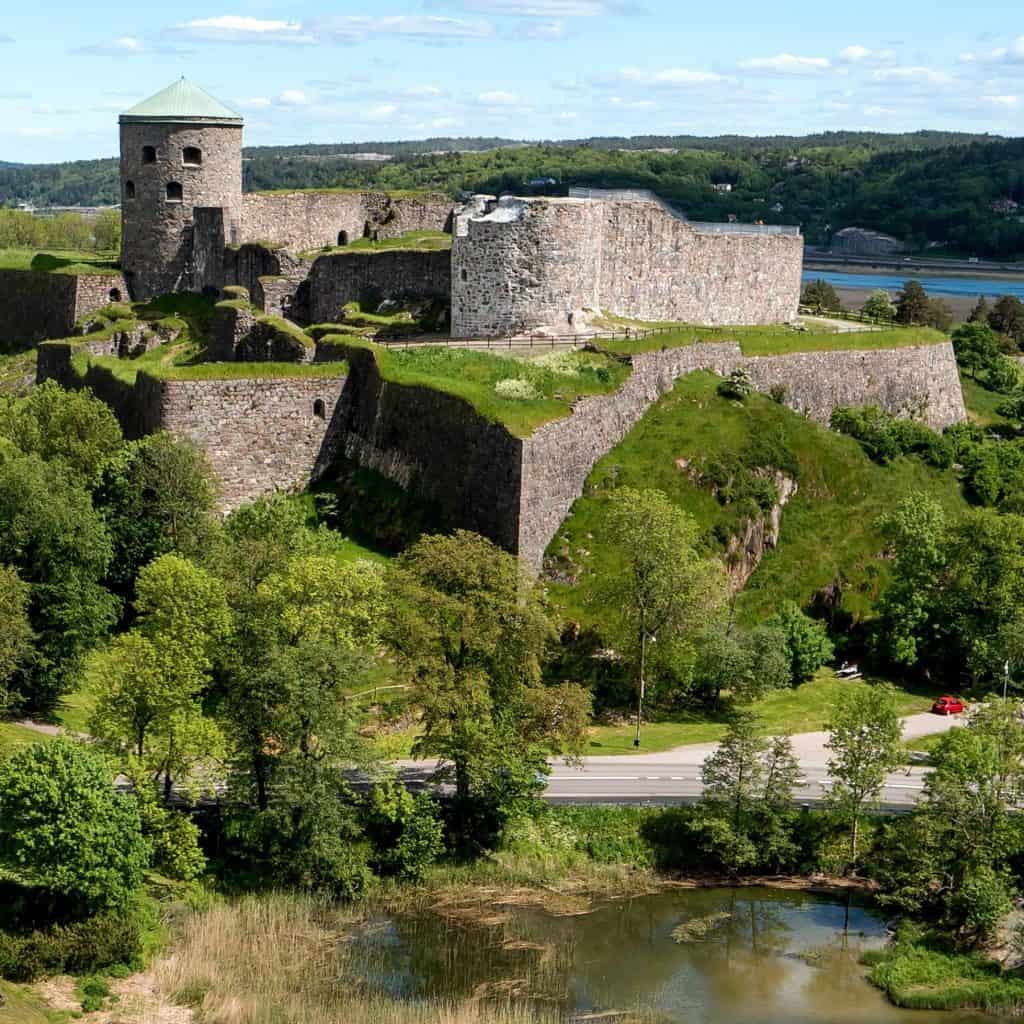 Keep in mind that the fortress is a ruin and most of it is exposed to the weather. Also the ground is both stoney and uneven. Therefore dress accordingly.
For reasons of safety some areas of the fortress are closed. For those of you who are wheelchair bound or have a baby carriage, this unfortunately means you'll have very limited accessibility. 
Note that for safety reasons, all children must always be chaperoned by an adult.
Included in the cost is a digital guide, along with the opportunity to try archery, and many other activities. Payment is done at the entrance shop. In order to listen to the digital guided tour you'll need a mobile device with an internet connection.
We reserve the right to make changes to the pricing during public events. If you would like to attend any of our special and unique events, then keep an eye out for information pertaining to it on our website, in the calendar, or on Facebook. Keep in mind that entrance prices at events may differ from normal entrance prices!
Adults 18-over: 120 kr
Children 3-17 years: 60 kr
Children 0-2 years: free admission
Caretaker/Assistant: free admission
Season ticket adult: 345 kr
Season ticket children: 175 kr
Season tickets do not apply to events when entrance fees diverge from the ordinary entrance fee.